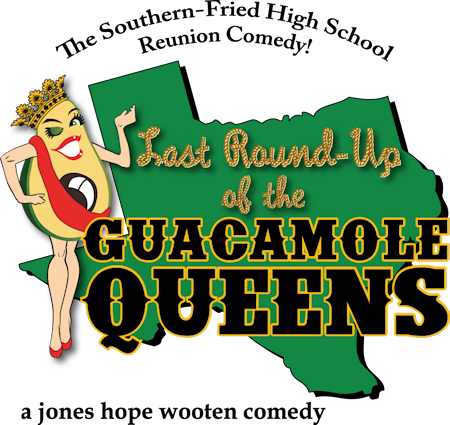 4 Men, 8 Women (Doubling)
1 Set

In this deliciously funny Southern-fried comedy, the Verdeen cousins of Sweetgum, Texas - Gaynelle, Peaches, and Jimmie Wyvette - are up against the clock as they frantically attempt to produce the ultimate high school reunion before the old building is demolished. But they've got a bushel of obstacles to overcome before they can pull off this miracle: Gaynelle is reeling from the humiliating demise of her loathed ex-husband; Peaches' romantic life has tanked because the older her dates get, the more horrified they are by her job as a mortuarial cosmetologist; and Jimmie Wyvette is trying to live down her on-camera catfight with a local televangelist. To top it all off, the cousins have got to impress a governor's aide with their party-planning capabilities, so that they can nab the plum job of throwing the governor's birthday bash - and keep their business afloat. Their scramble to prepare the perfect event is interrupted by the exploits of their beloved Uncle Aubrey, who is in danger of getting throttled by the two octogenarian sisters he's simultaneously romancing, and by threats from their self-righteous Aunt LaMerle, who is determined to be crowned the final and forever Guacamole Queen of Sweetgum High. And that's before one of Peaches' former classmates arrives with a malevolent hand puppet and a score to settle, Jimmie Wyvette hog-ties the sherrif with police tape, the high school gym is blown away, and the desperate battle for Guacamole Queen heats up into an outrageous fight to the finish. Chaos is side-splittingly achieved!

A gut-busting Jones Hope Wooten farce - and a stand-alone play in its own right - LAST ROUND-UP OF THE GUACAMOLE QUEENS is the third and final comedy in the Verdeen Cousins Texas Trilogy that begins with THE RED VELVET CAKE WAR and continues with REX'S EXES. You'll laugh so hard you might even consider attending your next high school reunion!
BUY SCRIPTS NOW!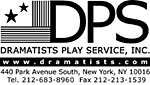 "This show kicks the humor and fun into overdrive. And the actors seem to be having as much fun as the audience."
Tampa Times
"A laugh-a-minute script...generates the kind of laughter that cleanses the soul."
Maine Today